Playing a movie role with a person sometimes has to do with having a very cozy relationship with the person, which is something that is highly portrayed as movie star Nancy Isime shared images of herself with Etim Effiong in images that portrayed the two personalities looking quite alluring in the post.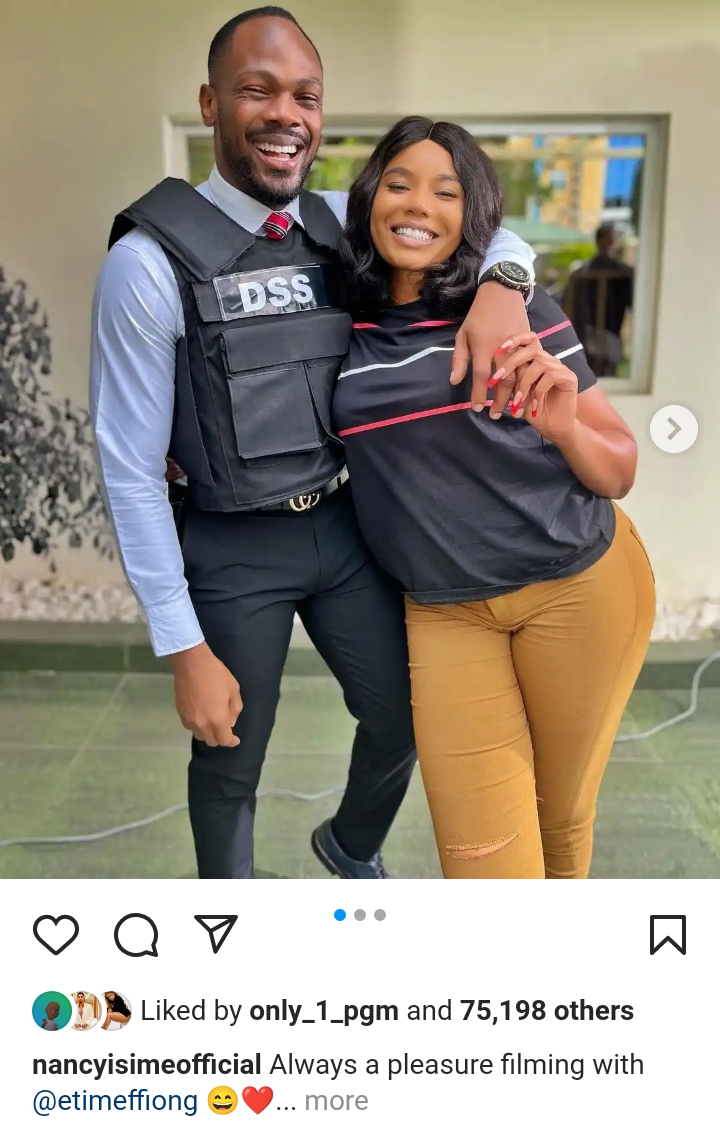 The two movie stars who were obviously on a movie project did well in portraying themselves having the best of time, as they goof around like children, while the look of happiness on them knows no bounds, which must be as a result of having a good working relationship amongst themselves, and they were absolutely adorable playing with one another.
READ ALSO: 6 Beautiful Nollywood Actresses Who Survived Fatal Car Accident (See Photos)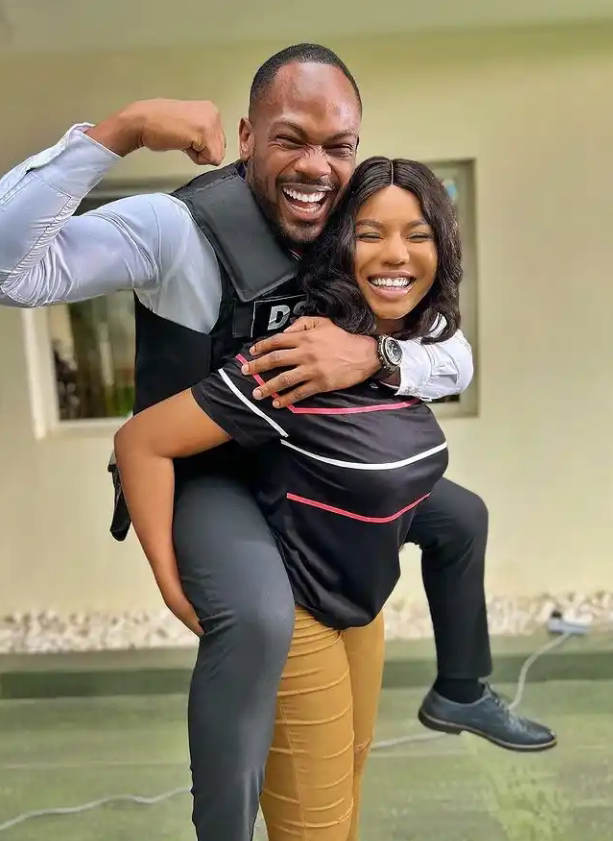 Etim who was dressed in a DSS uniform really showed how smart he can be in a uniform, and Nancy also looked spectacular though a little flamboyant from the Nancy Isime people know, who is highly fashionable and has an appealing nature that will make anyone steal various glances at her when she walks pass, the two interesting actors did portray the look of colleagues who enjoys a good working relationship, and that is what will make them thrive in their respective roles.